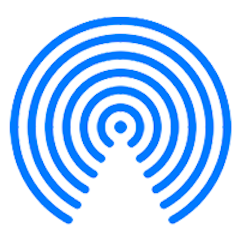 Have you ever wanted to quickly share a photo or a contact card with someone else using an Apple device without sending it via a message, or an email using your data allowance?


Well this is where AirDrop comes in to help you. AirDrop allows you to transfer a number of items (e.g. photos) quickly without using any data, or requiring a WiFi or phone signal.


Setup AirDrop
Firstly, ensure that AirDrop is turned available on both devices. If it isn't, then it will look like the picture below.

To enable it, just tap the AirDrop part of Control Centre (swipe up from the bottom of the display).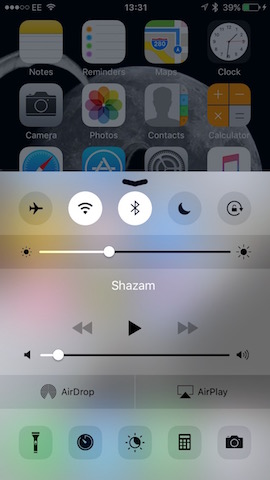 You then have the options shown below.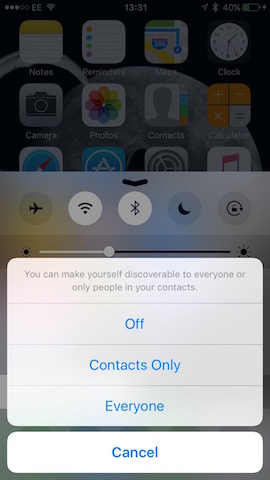 If you know the recipient is in your contacts list, then select Contacts Only, otherwise select Everyone. Once your selection is made the AirDrop symbol in Control Centre will change to show it is on and with whom, as shown below.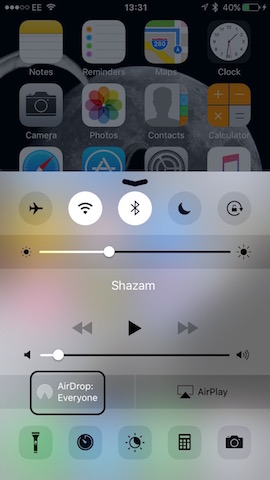 Select an item and Send via AirDrop
Find the item you want to share, in this example it is a photo within the photos application.

Select the photo you want to share and press the share icon as shown below.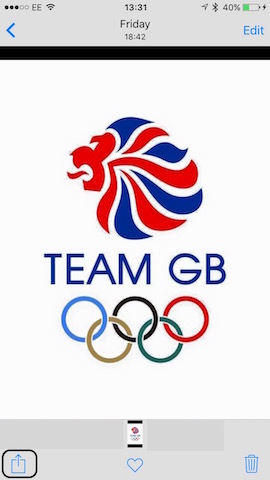 The next display will show which AirDrop recipients are available to you. In this case, it is an iMac (the name of the person will normally show but this has been removed for demo purposes).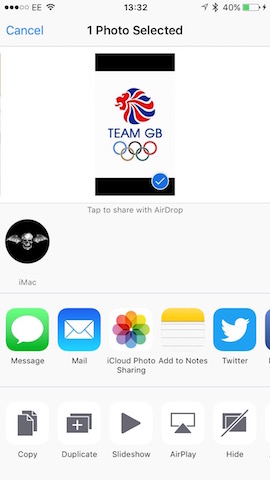 Select the recipient and then a small blue circle will fill around their icon showing the progress of the transmission. Don't worry if you don't see the blue circle as it may happen very quickly!

Once the transmission is complete, a 'Sent' message appears as shown below.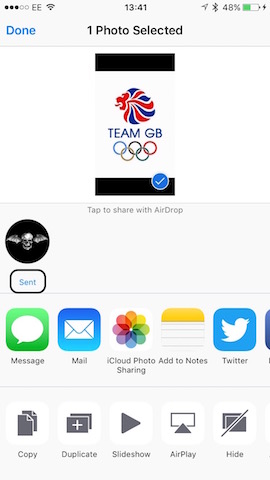 As this point you can either leave AirDrop enabled for more exchanges or return to Control Centre and select AirDrop to off.




Need more help?

We offer personalised training on all Apple devices (iPhone, iPad, MacBooks, iMacs and Apple watches) to help you get the most out of your technology both at home and at work.
Whether you're struggling to connect all your devices at home, need to get the most out of available technology for your business, or want to swap from Windows to Apple, then we can offer you personalised support and training at an affordable hourly rate.
Connect your devices and connect your life!
or call 07960 834192